Use emoji to add some extra character to Todoist ✨ Emoji can be added to comments and anything you can name: tasks, sections, projects, labels and filters. Here's how:
When entering text, open the emoji keyboard by pressing Ctrl + Cmd + Space on macOS or the Windows key + . (period) on Windows.
Click on an emoji to add it.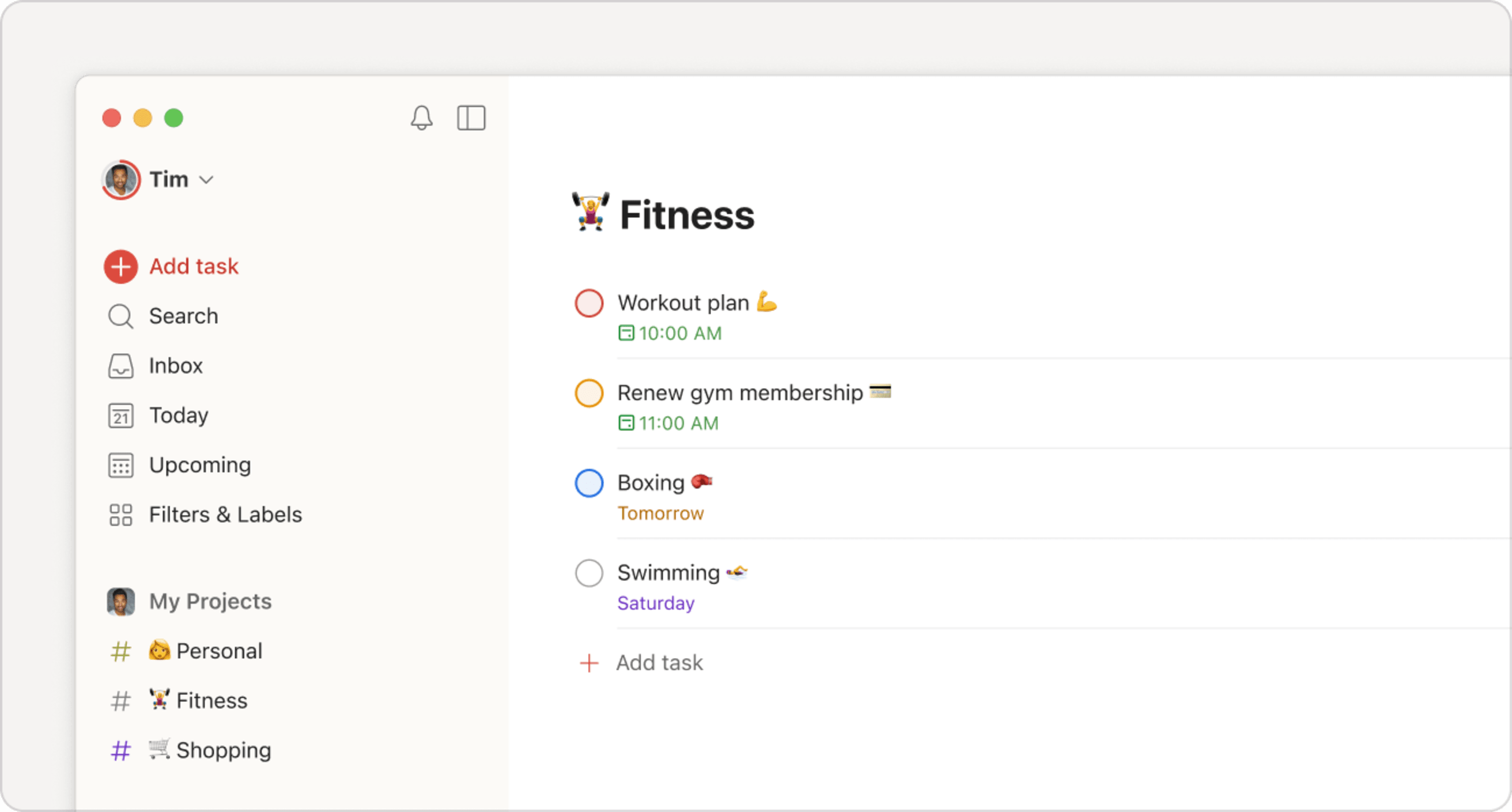 FAQ
No, Todoist supports only Unicode emoji. The two main reasons for not supporting anything other than Unicode are:
All platforms support Unicode emoji.
All platforms provide superior native experiences for Unicode emoji, including:

Keyboard support
Ability to visually browse available emoji
Localized emoji names